Postgraduate project design: portrait of Annie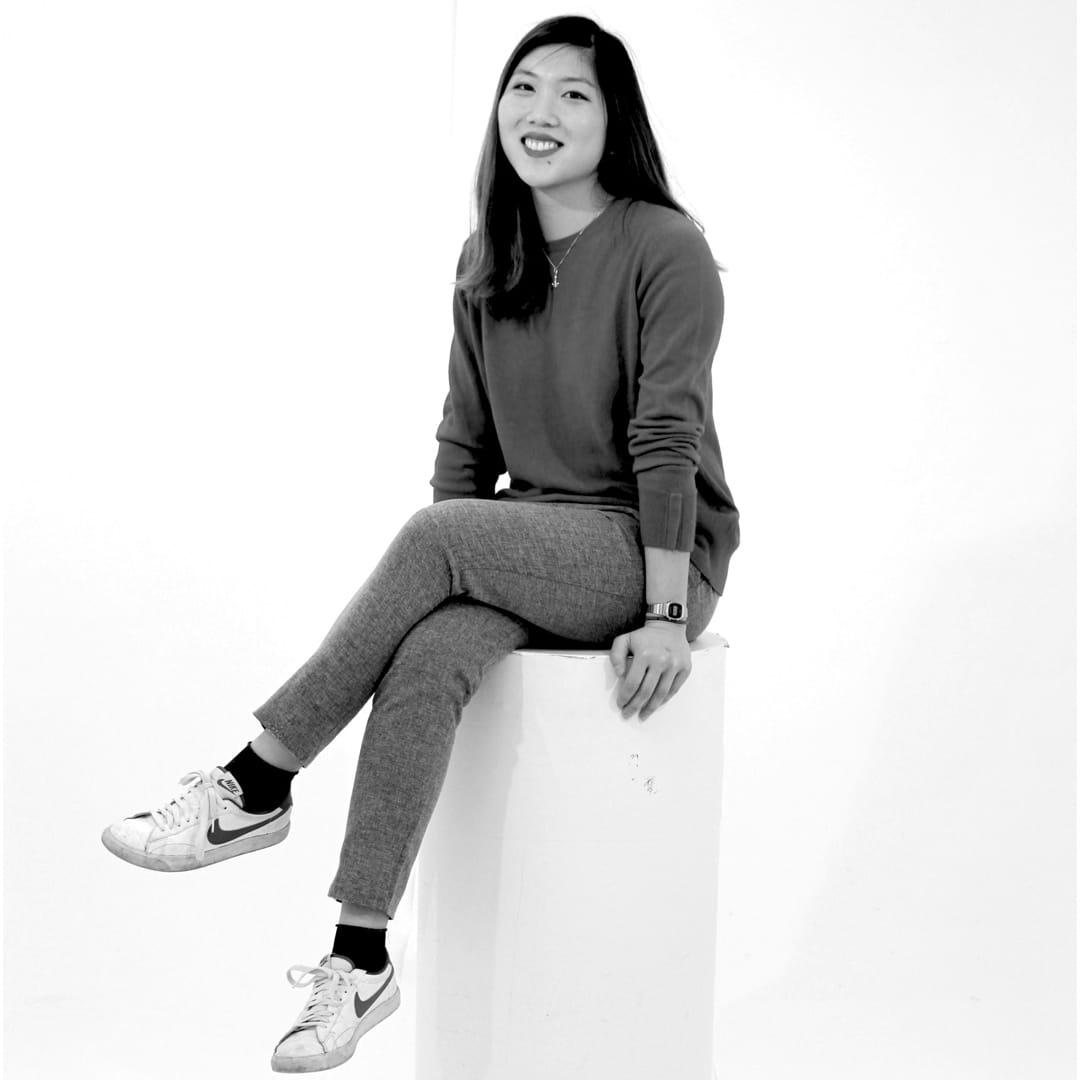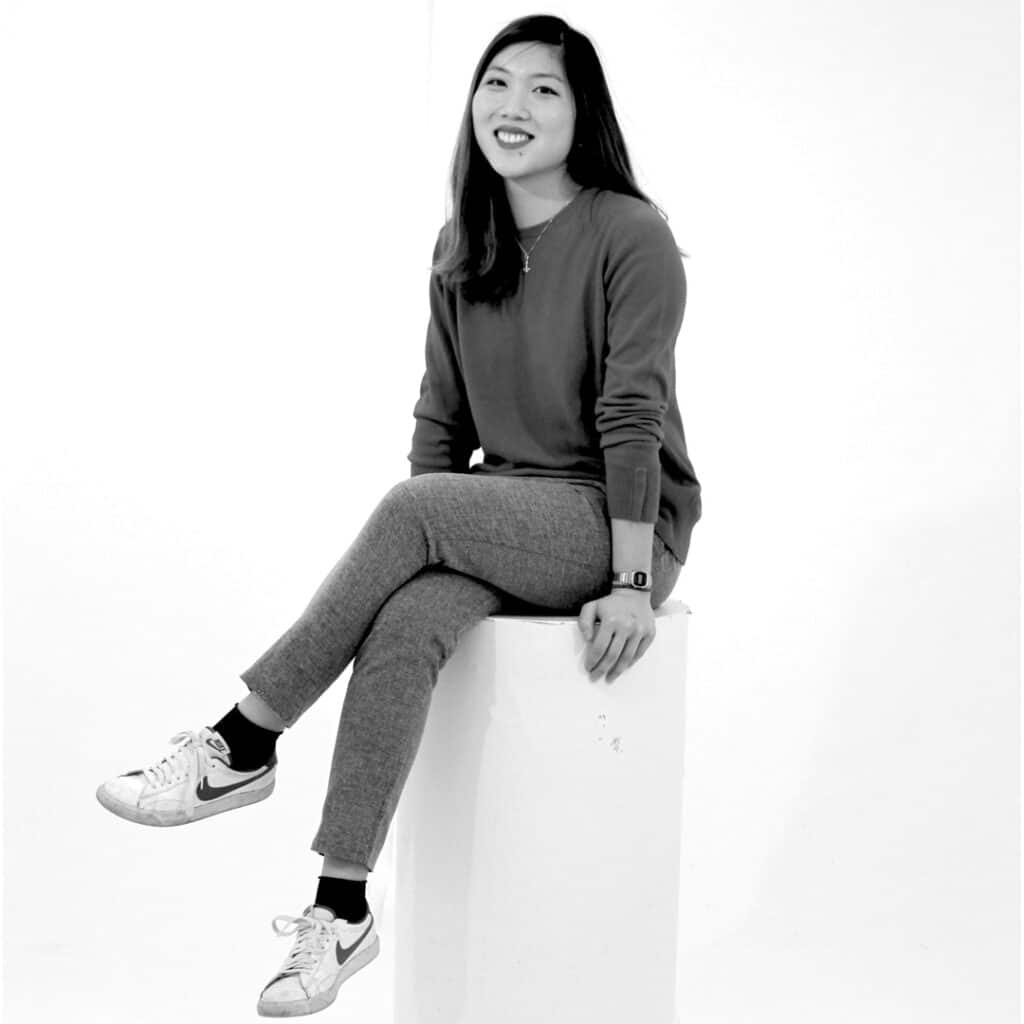 Annie is a student at the school; she is on the home straight before qualifying for her degree. Choosing a school, attending classes, doing group work and the degree project… Annie describes her five years of study here with a particular focus on the last three years of the Postgraduate degree in Project Design.
Could you describe your educational background and artistic/creative pursuits before coming to the school?
I took economics and social science in high school, and before I came to the school, I didn't have an artistic background (no MANAA or BTS in applied arts) but a DUT university diploma in management (accounting, finance, etc.), which really has nothing to do with design! But at the same time, I was dabbling in the software SketchUp and PhotoFiltre, and I enjoyed that more than working with numbers, so I decided to change completely and choose a design school instead. So, I have a pretty unusual profile, but that didn't stop me getting into first year.
How did the first three years of study go?
In first and second year, you embrace all aspects of design, and they teach you the technical and creative basics. From second year, personalised electives are available, where you can choose to place an emphasis on products, space or communication to colour your profile as a designer. Personally, I had already decided on a career in spatial design before starting at the school.
In third year, you continue with your choice of modules, and there is an increasing focus on professionalization, with projects involving collaboration with companies and workshops. I had the opportunity to work on a project about lighting in public areas and another rethinking packaging for Arcelor Mittal.
But the Bachelor's final-year project was definitely THE project in third year. You spend a lot of time on it – it's the biggest individual project you have to do in all the three years. It is a chance to show what you're capable of, to reflect on a topic or issue of your choosing and use your preferred resources or take the opportunity to try your hand at others. I considered a new way of integrating anti-pollution protection into clothing, to offer an alternative to masks. Which is quite topical right now!
Fourth year has a project and international focus – could you tell us more about that?
The start of the year was punctuated by two major collaborative projects, one for a supermarket, the other focusing on retail design to create a sportswear corner for Le Coq Sportif. For this second project, we were fortunate enough to give our presentation in the factory in front of members of management, making us dive straight into the professional world.
Then in second semester, I went to study in Argentina. I had always dreamt of exploring Latin America, and as I wanted to go to a Spanish-speaking country to perfect my Spanish, the destination was ideal! When I saw the course catalogue for the Universidad de Palermo, I was attracted to the very specific courses like gastronomic space design, window display design, retail design, style and image courses, etc. These subjects fitted perfectly with the career I wanted to pursue as a commercial space designer and complemented the more general nature of the course in Troyes.
I really loved this interlude in my education, for both professional and personal reasons. It was an experience full of discoveries and encounters. Travelling abroad helps you see design in a new way and enriches your approach as a future designer.
In fifth year, it's time for the degree project, but that's not all!
This final year of study is clearly all about the degree project. The year is structured around classes with an emphasis on company culture (law and finance, markets and strategy, etc.) but also workshops.
These support classes helped me supplement my degree project, for instance with production costing and theoretical research that broadens the scope of issues. Any classes that were not useful to the project helped us feel less lost in the world that awaits us. In professional strategy for example, you learn to know exactly what you want, so you're ready for job searching, while in law and finance, you learn to start out independently.
How does the degree project unfold in practical terms?
Seven months of collaboration
In the first month, companies come to meet us to pitch projects they want to develop, and it's the students who choose the project they want to be involved in.
We are then assigned a tutor according to the project chosen. I was fortunate to have Nathalie Savary, a graduate architect and academic coordinator at the school, and things went very well. We met regularly for updates throughout the project, and she was present at meetings with the company. She was a real support, giving me a reading list that helped feed my creativity and ideas; she advised me on strategic decisions, ways of communicating about the project and more.
A research report followed by an oral presentation of the project in front of the company usually conclude the project. This year, the health crisis was somewhat of a game-changer, and we were unable to do our oral presentation in front of the company.
Your project & collaborating with the company
Personally, I wanted to work on a spatial design project, and three opportunities presented themselves: a château, a hotel and a casino. I chose the casino chain.
The topic was broad: casinos are going out of fashion, and the Groupe Partouche was looking to renew its clientele and appeal to the 18-35 age bracket.
For this collaboration, I proposed the idea of a mobile pop-up through student towns, so it could go anywhere there were young people. This pop-up casino blended the worlds of social media and hit series (like the ones on Netflix) in a fun way, while retaining the more traditional fruit machines, games of chance, etc. The aim was to promote social interaction through games, where you could win rounds of drinks or tapas platters to share with friends. The project thus encompassed spatial design and creation of a unique client experience.
The collaboration with the company largely happened remotely, but this was not a problem. Communication with my supervisor, Guillaume Vallès – Partouche Studio agency director – was seamless; he was always available and ready to give me his opinion in approving the specifications, chosen topic, etc. I had a fair amount of free time throughout the project, and the Groupe Partouche was open to all my proposals. Better yet, it referred me to the relevant group entity whenever necessary, so I could obtain the most precise information possible.
The Groupe Partouche was satisfied with our collaboration and found my proposal interesting. Maybe it will be developed soon!
End-of-programme placement
And to complete the course, an internship needs to be undertaken for a minimum of five months. I would like to be able to do mine in the hospitality sector (restaurants, hotels, offices, etc.) in interior architecture and spatial design. Ideally, I would like this internship to allow me to examine changing habits at work, in daily living and consumption. I originally found an internship in Cambodia, but Covid had other plans, and I had to abandon the idea. I am still actively looking and have few avenues to explore!
At this stage in your education, what is your overall feeling?
Five years ago, I decided on the École de Design de Troyes partly because of the close relationship between the teaching staff and students and partly for the contact with companies. Throughout the programme, we have been required to work on actual projects – real-life scenarios offered by companies – so it's very professionalising.
I find the course quite comprehensive. It gives you choices, as there aren't any true specialisations. In the first three years, many things are covered, but it is not possible to master everything via classes alone. You thus need to have a certain amount of self-reliance to develop your own skills and continue training in software in particular. It's great to have choices and the option of trying out lots of areas, to know what you want and what you don't want. That's what courses are for too!
One of the major attractions is the diversity of external lecturers. There are many of them, so each year you meet new people, which means you obtain a variety of viewpoints, advice, reading lists and real feedback from professionals in the sector, etc. Similarly, doing the course with the same classmates for five years helps us be sure of everyone's skills and be able to complement each other on group projects.
In terms of atmosphere, the school is great. That's partly why I chose it. And other interesting points to mention are the joint projects between years and how close the teachers are to students, knowing them individually. It was quite different from the amphitheatres with 200-odd students that I experienced before this school!
Once I have my degree, I don't have a career path all set out. I want to be able to seize the opportunities that present themselves!