Accommodation
Finding accommodation on your own or in a shared flat is easy in Troyes.
Most of our students live in the city centre or very near to the campus in a number of university residences, or directly rent studios or apartments from individuals, via agencies or otherwise.
Find out about our suggestions to help you in your search
Feel Français :
Our partner is a premium concierge service specialized in assisting foreign students in preparing their arrival in France.
Before your arrival in Troyes:
– Find accommodation
– Understand how to process your visa application if you need one.
– Open a French bank account (you need it for CAF aid)
– Subscribe to a mobile phone plan
– Subscribe a housing insurance (mandatory in France)
Once you set foot in Troyes:
– Enroll in la CAF (housing allowance from the French state)
– Visa validation (only for non EU)
– Public transportation card subscription
– Subscribe to electricity for your accommodation
– Subscribe a health insurance plan (only for non EU)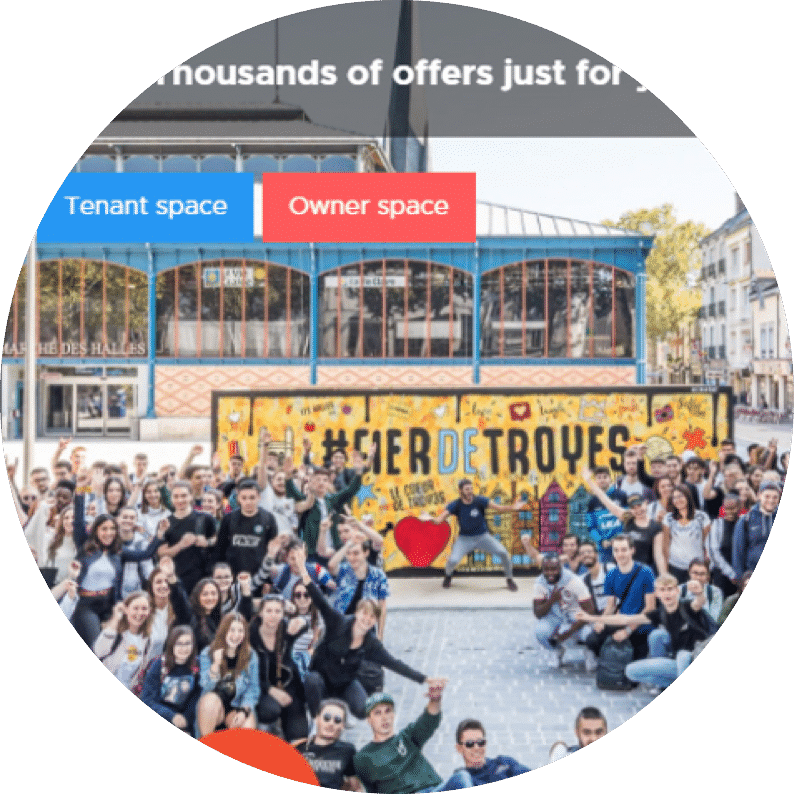 A DEDICATED PLATFORM
On this website, you can access thousands of advertisements for accommodation in Troyes, throughout France or abroad, during your course.
PREFERENTIAL PARTNERSHIPS
MDE – Maison des étudiants (students centre)
This Troyes Champagne Métropole organisation is a one-stop shop for student life. To make it easier for future students to find accommodation, the MDE teams organise a student accommodation forum in June and July, bringing together all the accommodation professionals in the city.
More information on etudieratroyes.fr
Estate agencies
The school has 2 partners who can help you find an apartment to rent. All the useful information is given here:
Century 21 - Martinot immobilier
---


Damonte immobilier
---