Choose France virtual Tour – India, Sri Lanka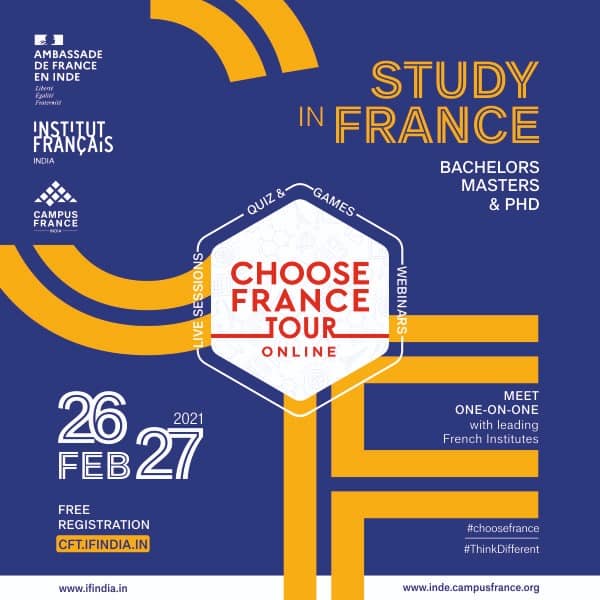 You want to study design in France?
Join us in the virtual tour organized on February 26th and 27th by both Campus France India and French Institute in India and learn more about our school and programs in graphic design, space design and product design.
This event is entirely free.
If you are interested in joining us, please register by following http://cft.ifindia.in/